I-465 and I-65 Interchange Project
Wabash Steel, an expert in highway bridge fabrication, has begun construction on the I-465 and I-65 interchange. The Indiana Department of Transportation (INDOT) hired Wabash Steel to rebuild six mainline bridges. The project's purpose is to ease the flow of traffic through ramps and bridges.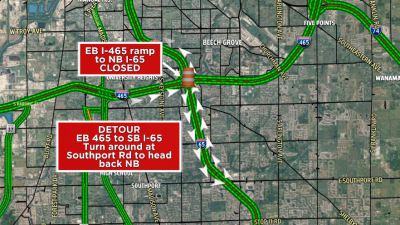 In a two phase project, Wabash Steel will replace all 6 bridges for a more cost effective and time efficient solution.
You can read more about the project here.